Just five years ago, anybody who spoke of technological unemployment was labeled a luddite, a techno-utopian, or just simply someone who doesn't understand economics. Today things are very different – anybody from New York Times columnist Tom Friedman to CBS are jumping on the bandwagon.

This post is part of Robohub's Jobs Focus.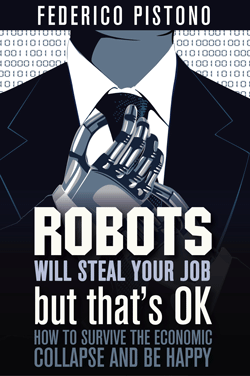 Those of us who have been speaking about the tremendous impact of automation in the workforce know very well that this isn't a fad about to pass, but that it's a problem that will only exacerbate in the future. Most of us agree on what the problem is (exponential growth of high-tech replacing humans faster and faster), and we agree that education will play a crucial role; but very few seem to suggest that we should use this opportunity to re-think our entire economic system and what the purpose of society should be.
We have come to believe that we are dependent on governments and corporations for everything, and now that technology is ever more pervasive, our dependence on them is even stronger. And of course we don't question the cycle of labor-for-income, income-for-survival and the conspicuous consumption model that has become dominant in virtually every country – and that not only is ecologically unsustainable, but it also generates immense income inequality.
Well, I do. I challenge the assumption that we should live to work, and even that we should work to live, for that matter. In an age where we already produce more than enough food, energy, and drinkable water for 7 billion people with little to no human labour, while 780 million lack access to clean water and 860 million are suffering from chronic hunger, it follows that the system we have in place isn't allocating resources efficiently. And rather than going back to outdated ideologies (i.e. socialism), we can try new forms of societal structure; starting with open source philosophy, shared knowledge, self-reliance, and sustainable communities.
There are many transitional steps that we can take  – reduced workweek, reform patent and copyright laws, switch to distributed and renewable energies – and there will be bumps along the road, no doubt. But if we move in the right direction, if we are ready to abandon ideologies and stick to whatever works best, I think we will prevail – simply because we will realise that there is no war other than the one we are fighting with ourselves.
See all the posts in Robohub's Jobs Focus →
tags:
Book
,
Culture and Philosophy
,
economy
,
jobs
,
RobohubFocus on Jobs
,
Social aspect
---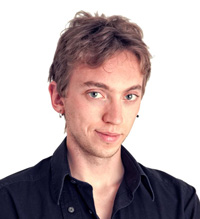 Federico Pistono
is an award-winning journalist, social entrepreneur, scientific educator, activist, and aspiring filmmaker.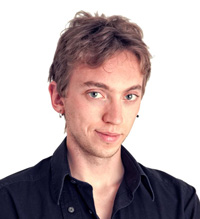 Federico Pistono is an award-winning journalist, social entrepreneur, scientific educator, activist, and aspiring filmmaker.