Since April, a troupe of eight flying machines has been performing in a Cirque du Soleil Broadway show called Paramour. This group of quadcopters has now completed its first 100 shows in front of a live theater audience, without a single incident. Given the string of recent safety incidents with drones (there's more), this begs the question: How was this accomplished?
The Paramour quadcopters were designed and created by Verity Studios of Zurich and were transformed into flying lampshades in collaboration with Cirque du Soleil. Some readers may recognize them as the direct siblings of the similarly dressed quadcopters in Sparked: A Live Interaction Between Humans and Quadcopters; a short movie shot over the span of two days in the controlled environment of a research lab (see previous Robohub article and Quadrotors vs. CGI Q&A.) What sets the Paramour quadcopters apart, and the key to their ongoing success on Broadway, are a new localization technology and fail-safe algorithms, that keep the fully redundant quadcopters safely on course, performing 8 times a week, in front of a live audience of up to 2,000 people, without nets.
The people behind Verity Studios are no strangers to performing quadcopters. Founder Raffaello D'Andrea is a professor of control systems at the Swiss Federal Institute of Technology (ETH Zurich), from which Verity Studios was spun off. From a lab aptly named the Flying Machine Arena he has been conducting research for over 10 years on complex, autonomous flight, using a high-precision motion capture system to guide the vehicles. The ETH team's first dancing drones performed in 2009 as part of research by Prof. D'Andrea's former PhD students, Federico Augugliaro and Angela Schoellig. The group first stepped into the public performance space in 2011 with Flight Assembled Architecture, the world's first multi-quadcopter performance in front of a large audience. In all, more than 200 live research demonstrations have taken place so far in the Zurich lab with occasional appearances given abroad, such as Google IO 2012.
While the team used motion capture technology extensively over this period, this type of localization technology proved inadequate for a long-running Broadway production when taken out of the research laboratory. The fundamental issue is that motion capture systems rely on a centralized architecture whereby all commands are forwarded to a single computer. A failure in that computer's hardware or software may cause a sudden loss of control for the complete fleet.
Whereas an occasional failure of this type may be inconsequential in a research environment like the Flying Machine Arena, it is unacceptable for most commercial and industrial applications. The live events industry, in particular, has high safety standards owing in part to the amplification of safety risks when performing close to crowds of people. In addition to the safety risks, the consequences of a mishap entailing personal injury can be severe in terms of negative publicity, brand damage, and litigation.
Nevertheless, motion capture based performances near a live audience have been attempted, such as in this recent America's Got Talent performance.
An alternative vision based system is demonstrated here in this recent Britain's Got Talent clip where quadcopters use onboard cameras reading floor patterns to orient themselves. In both cases, the number of quadcopters permitted is limited by occlusion once a critical level of vehicle density is reached. Furthermore, both these systems can be compromised by external show-related light sources (e.g., stage lighting, spotlights), or even from the audience (e.g., laser pointers, flash-light photography), risking loss of control of some or all the vehicles; a major safety concern. Unspecified "technical reasons" forced Britain's Got Talent to pre-record the semi-final performance, which is usually broadcasted live.
To address these shortcomings, Verity Studios moved away from vision-based localization and developed a new system specifically for industrial applications that must meet strict safety and reliability standards. As stated by Raffaello D'Andrea at a recent TED talk, both the new radio-frequency based proprietary localization system and the flying machines are redundant and use fail-safe algorithms such that every vehicle can withstand any single point of failure.
Another key factor in the system's success is its interoperability within a theatrical environment. Any theatrical system must function within a complex ecosystem of stage automation where stringent industry standards prevail.
"These flying machines have met or exceeded all expectations in terms of safety, reliability, maintenance, and ease of operation," states Michael Shepp, Automation Carpenter for Paramour.
The technological achievement of creating a safe and robust system for flying a multitude of vehicles before a live audience introduces a rich palette for artistic expression. Creative staff at Cirque du Soleil recognized this potential and have worked side-by-side with Verity Studios to achieve this milestone on Broadway. Cirque du Soleil Chief Creative Officer, Jean-Francois Bouchard, states: "The flying machines are unquestionably one of the most important statements of the Paramour show."
Cirque du Soleil and Verity Studios are currently exploring the artistic use of flying machines in other upcoming productions.
PARAMOUR runs at the Lyric Theatre (213 West 42nd Street) in New York.
---
If you enjoyed this article, you may also want to read:
See all the latest robotics news on Robohub, or sign up for our weekly newsletter.
tags:
c-Arts-Entertainment
,
Cirque du Soleil
,
ETH Zurich
,
Paramour
,
quadcopters
,
Raffaello D'Andrea
,
SPARKED
,
Verity Studios
---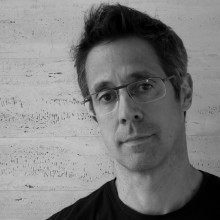 Bill Keays
found his way into robotics by way of the visual and performing arts.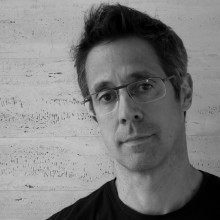 Bill Keays found his way into robotics by way of the visual and performing arts.
---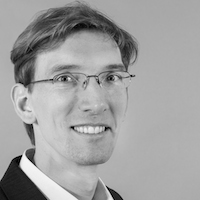 Markus Waibel
is a Co-Founder and COO of Verity Studios AG, Co-Founder of Robohub and the ROBOTS Podcast.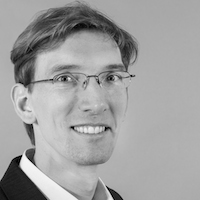 Markus Waibel is a Co-Founder and COO of Verity Studios AG, Co-Founder of Robohub and the ROBOTS Podcast.