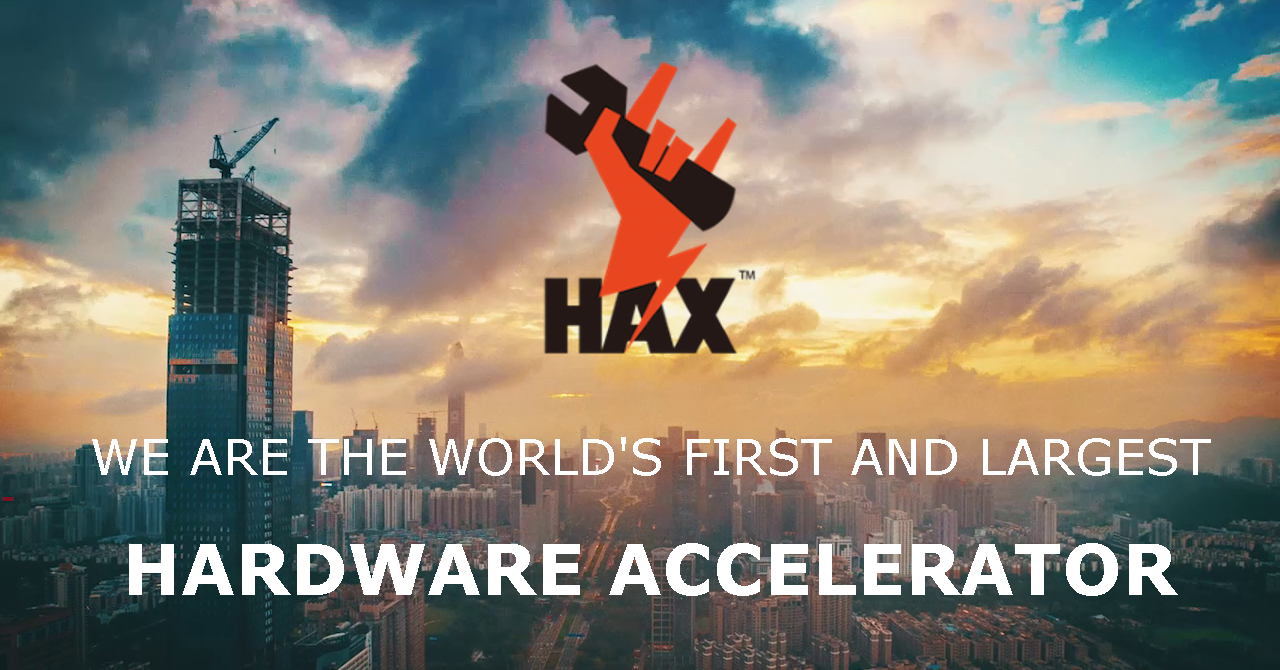 If you attended CES 2017 last week you may have seen more than 70 HAX powered startups in Eureka Park, the 'playground of innovation'. As service robotics steals the spotlight, we wanted to showcase some of the ways that accelerators and programs like HAX help grow hardware and robotics startups, including taking them to market.
Here's an interview with Cyril Ebersweiler, Founder and Managing Director of HAX, excerpted from the new "Service Robotics Case Studies 2" report by Silicon Valley Robotics, the industry association.
Interview with Cyril Ebersweiler, Founder & Managing Director of HAX (edited for clarity)
You say HAX is the world's first hardware accelerator. Can you tell us how it evolved?
We started the venture back in 2011 in a garage in Shenzhen. We had Eric Migicovsky from Pebble, who had just launched their first campaign, Ian Bernstein from Sphero, and there was also Zach Smith from Makerbot, who would later join us at HAX … a lot of people and technology were converging back then in Shenzhen.
One thing we discovered while leveraging the supply chain for these startups was that Shenzhen was a good place to prototype — and not just consumer electronics hardware (which was the modus operandi back then), but also extremely complex hardware for the health, robotics, and fabrication spaces. The robotics and fabrication spaces were particularly interesting. There are five thousand — maybe fifteen thousand — individual parts inside a robot, and it takes a lot of time, money and resources to build a prototype. By being in Shenzhen, where we had access to prototyping machines, we could accomplish this in record speed.
As more and more startups joined the ranks, we started to develop a better understanding of what it would take to bring those companies to market. Early on we created themes around our first incubation programs, and this has since become part of our philosophy at HAX. Four years and 145 companies later (as of mid 2016), we have HAX Lifestyle, HAX Health, HAX Robotics, HAX Infra, and HAX Fab, with dedicated resources, expertise, processes, curricula, and distribution channels that can help push those products to market as fast as possible.
HAX is still running, and has been scaling up — we have about fifteen people on staff — and we have changed offices almost every year. This year we are moving into a 30,000 sq foot office in the middle of the Huaqiangbei electronics market because we have a lot of lines that are continuously manufacturing and creating new products over there. Some of them are really big, like Makeblock, for example, which has 170 employees already.
After operating for a few years — we've done 69 Kickstarter campaigns with HAX Lifestyle alone — I started to receive a lot of requests from our network that our startups needed help to improve their marketing and sales. So eighteen months ago I moved to San Francisco in order to set up a follow-up to our accelerator program, called Hax Boost, which is run by a former Target executive, and which focused on sales funnels and marketing for each of our different themes. If you are a HAX Lifestyle company, for example, we'll focus on getting you into retail and teach you how to build everything you need to talk to a buyer and test your products in store… test your pricing, point of sale, and packaging, etc. We also help with networking, and will travel to meet buyers and scale up the sales process. At HAX Health, on the other hand, the distribution channels are hospitals, doctors, and gyms — so we take a very different angle there.
Since we started HAX Boost, we've had three cohorts with thirty-two companies going through, not all of which have been through our accelerator program. We also have external companies joining us for a sales and marketing bootcamp, which is a lot shorter — just 42 days. The goal is to get these companies from zero to $5 million in revenue (which is extremely ambitious in the world of entrepreneurship and venture capital), so that they know they have a market for their product before they manufacture it. Then they can go back to Shenzhen, and if they've done their job well, their DFM (design for manufacture) will be less painful and they will get to market faster because they have already grown out the distribution on the other side. Essentially, we make them 'kiss' the other side a little earlier than usual, and we foster those relationships at scale so that instead of taking twelve months to grow to their store, it will take only three months.
How big are your cohorts at HAX Boost?
We do ten startups at a time. While the accelerator programs are fifteen weeks long (because you actually have to build a product in that time), HAX Boost is just forty-two days long because companies already have their product ready. Forty-two days is an ideal length of time to focus on marketing.
TechCrunch called you "the most active investor in crowdfunded hardware" — but that's only one aspect of what you do, isn't it?
Yes. We've had 145 companies go through our programs now, as of mid 2016 … 115 through our accelerator and 30 through Boost. These have included 65 Kickstarter campaigns, mostly lifestyle products, where we have raised an average of about $450,000 per campaign. If you consider that to raise $100,000 puts you in the top 1% of Kickstarter campaigns, that puts us in the top 0.01% every single time we launch a campaign. We represent 8% of all the $1M-plus campaigns on Kickstarter as well. So it sounds like crowdfunding investment is our focus, but it's only half (or less) of what we do. Lifestyle companies represent only roughly 40% of what we do. The rest is divided between health, infrastructure, robotics and fabrication. These kinds of companies are B2B for the most part and require a different level of attention when it comes down to technology, obviously, but also business models — which are the most interesting aspect of this work, particularly in the robotics and fab space.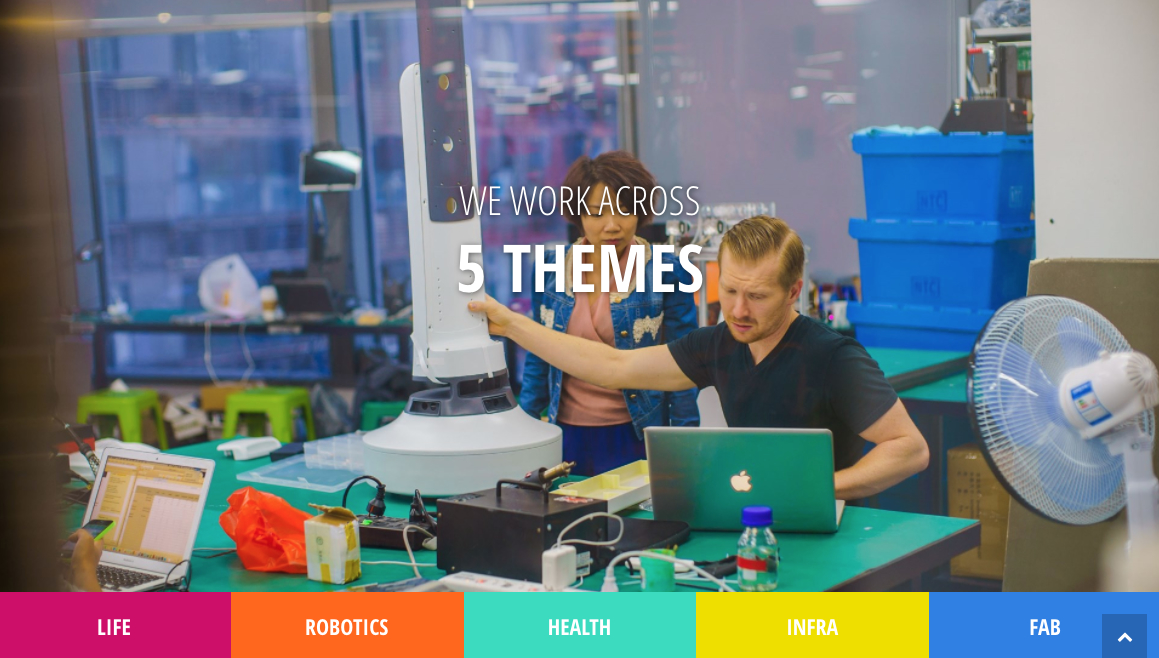 Many of the companies we feature in this report are B2B2C, where the customer is not the final interaction point. I think we'll be seeing more and more robotics companies in this space … what are the challenges they face, and how have you been able to smooth the way for them?
There are three very obvious challenges on the robotics side.
One is the definition of a robot. We may define this as a machine that makes autonomous decisions and autonomous movements, but there is public confusion around this definition. What is a robot, and why does that matter? It's important because the public's vision of what a robot is is going to influence the success of these companies, whether they are making robots in the formal sense or not.
Another challenge is that roboticists deal with extremely complex environments, and the obvious trap for any startup is to become too enamored with the technology, or to become too busy with making it work and not getting to the specific application.
A third challenge is trying to do everything, or wanting to become a platform, because that seems to be the Holy Grail. But we've already seen many approaches to building robot platforms and they don't always work immediately. Take the PR2, the Personal Robot platform, from Willow Garage. It was supposed to be something that could be shared and open sourced to create different kinds of robotics applications… only a few places ever had a PR2, it only worked as a platform if you consider Savioke and all the other startups that came out of Willow Garage.
Another important challenge is the business model. We've been pushing to find ways for robots to be more than a box and software being sold to a client. I'm referring to "Robotics as a Service" of course, ie. getting a monthly payment at scale. Why does this matter? It's easier to be profitable and to attract investors if it's not about paying for the device.
Historically, extremely high-tech robots designed for a single task were sold for $100,000 – $200,000 apiece. The industry knew this model well, and recurring revenue came mainly from maintenance contracts. But the obvious trend is that robots are getting less and less expensive as time goes on … they are following the path of consumer electronics, which are getting both more powerful and less expensive at the same time. Some of the robots we are seeing today cost just a few thousand dollars, which on the one hand could mean that you can sell a lot of them, but on the other hand, you are trying to sell the value at the moment as well. Lots to figure out.
One of the challenges of Robots as a Service is that robots are still physical and they still require a lot of maintenance, which pushes the price point up even though the cost of the hardware is coming down. This seems inherently less scalable. Do you think these obstacles have been overcome?
Not entirely. Most startups are in the phase of trying. I don't know the perfect definition of RaaS, because simply making the robot isn't enough. It has to be tied to an actual value being created by the robot itself. Take the RaaS model that Simbe is using: their clients are billed per item scanned, so the more items the robot scans, the more revenue they generate. Or in the case of Avidbots, the more square feet that the robot cleans, the more Avidbot earns. But it's not the end user paying for it. It's really the corporation behind all this infrastructure that is paying for it, and it's still too early to know whether they will be willing to scale up.
That said, I think that hardware reliability is in some ways the bigger question, as these robots are just getting to market at scale and we don't yet know how long they will last out there. Few robots have run more than a thousand miles today, so all this is up in the air.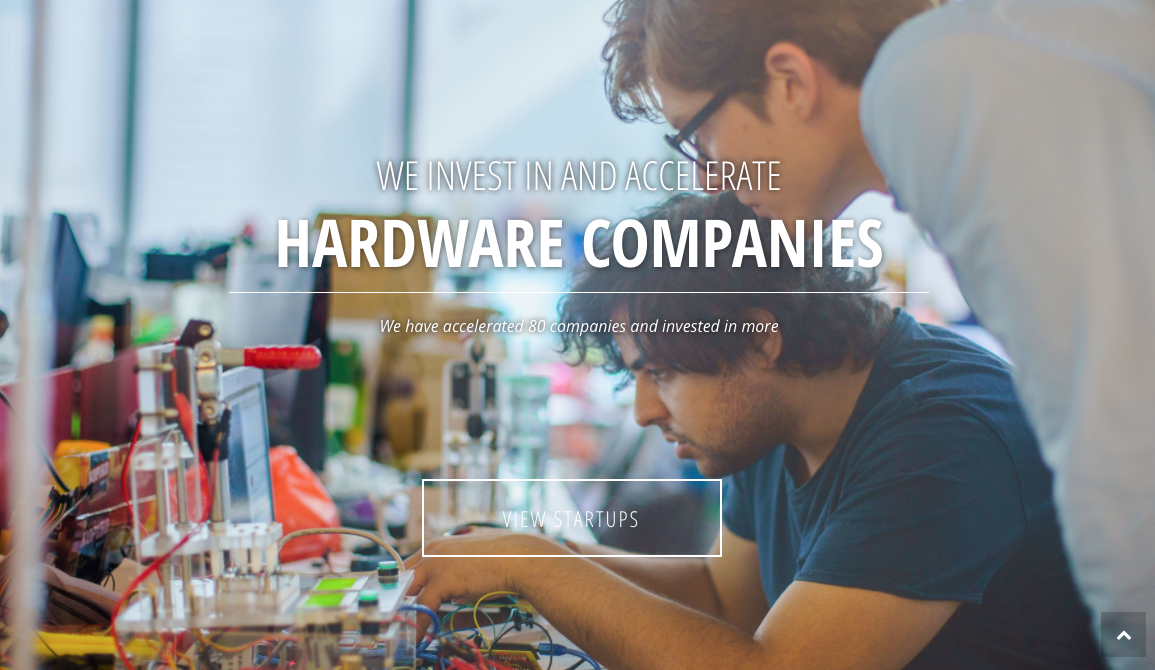 Are there other areas in the retail and consumer goods chain that you would encourage startups to look at?
Robot arms are getting better, cheaper, more accurate and less dangerous, so I think they
will start to pop up in all sorts of places and will come in many forms. At first they will probably be used in commercial environments, for example in restaurant kitchens. In the retail space, robot arms could fill shelves and stock inventory, or they could also be used to deliver goods from the store. Today we are a little constrained in our thinking of how a robot arm can be used, but as they become more application-specific they will just become better at what they are supposed to do.
It's a little more complex if you're thinking about the consumer market. People tend think of consumer robots as companions — robot pets, for example. But consumer robots will no doubt differentiate as well. There is a HAX company called Trainerbot that launched this year on Kickstarter. They are building a ping pong robot that teaches you how to play and trains you — and you can imagine that could be done with many sports. When you add computer vision and sophisticated movement, some people might think of these robots as even better companions.
Obviously there is a period of land grab before the field becomes specialized. Right now we are in a phase where most companies want to be a platform, or want to have the killer app. I think it's slowly becoming more competition-specific, but it will continue to specialize.
Being based for such a long time in China where there has been such growth in recent years, what do you see ahead?
One thing that isn't well acknowledged is that China is starting to come up with their own robots. They now have a pretty good technical base and they are catching up on know-how. It's an obvious market for China to serve its need for robots domestically – so that is something to watch for.
Also, we have seen a commoditization of manufacturing machines, from laser cutters and 3D printers, to production machines, CNC machines, and furnaces — anything that makes a product come alive, as it were. Being in the manufacturing center of the world, it is phenomenal the level of automation that has been achieved already. Smartphones are produced with barely any human touching them; even the touch screen is tested by robot fingers. Though it's easier to create a fully automated robot factory if you have only one product to build, there are increasingly fewer people in factories here: there's nobody in the injection molding department, for example, but you have robot arms and conveyor belts (which at some point will be replaced by mobile robots), so that trend will continue. Robot arms are going to replace a lot of jobs.
But I think the tipping point for robotics is going to happen when robots start creating jobs. One can imagine that some robotics companies might reappropriate themselves, with the value of the robot essentially coming from the production that comes out of it. Dispatch is a great example of a company that has to figure out whether or not it is better to create its own network and rent it — the same is true with most robot companies. Avidbots could become a cleaning company if it wanted to, and it would be a better one, for example. Or Rational Robotics could rent their industrial painting machines to someone who wants to build their own garage. We haven't seen that yet, but I'm expecting to see it pretty soon.
What is most exciting to me about robotics is that the business model is all down to what you want to do with the future of robots: Do you want them to replace human workers? Or do you want robots to be creators of value in the very first place?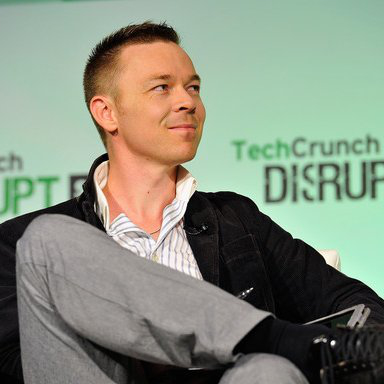 ---
HAX
HAX is an accelerator for hardware companies founded in 2011 in Shenzhen by Cyril Ebersweiler and Sean O'Sullivan. The HAX accelerator program selects 30 startups a year for seed investment in a cohort program and, as of 2016, the HAX Boost program provides an additional marketing bootcamp. Although HAX is well known for backing successfully crowdfunded consumer hardware, a significant number of startups now moving through HAX are enterprise robotics startups. HAX is investing in five technology themes; lifestyle, health, robotics, infrastructure and fabrication/prototyping. HAX is funded by SOSV, the accelerator venture fund founded by Sean O'Sullivan.
SILICON VALLEY ROBOTICS
Silicon Valley Robotics is the industry group for robotics and AI companies in the Greater San Francisco Bay Area, and is a not- for-profit (501c6) that supports innovation and commercialization of robotics technologies. We host the Silicon Valley Robot Block Party, networking events, investor forums, a directory, and a jobs board, and we provide additional services and information for members, such as these reports.
WE'LL BE RELEASING ADDITIONAL ESSAYS FROM THE REPORTS EVERY WEEK OR SO. OR YOU CAN READ FULL REPORTS AT: https://svrobo.org/reports
tags:
B2B
,
B2C
,
c-Business-Finance
,
HAX
,
robot companies
,
robotic startups
,
silicon valley robotics
,
startups
---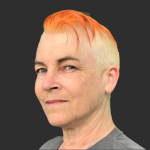 Andra Keay
is the Managing Director of Silicon Valley Robotics, founder of Women in Robotics and is a mentor, investor and advisor to startups, accelerators and think tanks, with a strong interest in commercializing socially positive robotics and AI.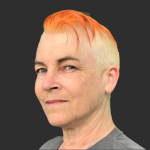 Andra Keay is the Managing Director of Silicon Valley Robotics, founder of Women in Robotics and is a mentor, investor and advisor to startups, accelerators and think tanks, with a strong interest in commercializing socially positive robotics and AI.
---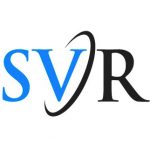 Silicon Valley Robotics
is an industry association supporting innovation and commercialization of robotics technologies.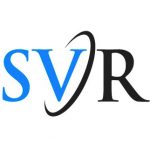 Silicon Valley Robotics is an industry association supporting innovation and commercialization of robotics technologies.