In this episode we look at bacteria-propelled microrobots which, in the future, could be used for sensing or drug delivery inside the liquid environments of the human body, such as the urinary tract, eyeball cavity, ear and cerebrospinal fluid. With Prof. Metin Sitti from Carnegie Mellon University, we'll be hearing about the science and challenges behind harnessing living organisms to robots at the microscale. Gastroenterologist Dr. Mark Schattner then gives us his medical view on in-body robots and how they could by useful in his day-in, day-out tasks.
Metin Sitti
Prof. Metin Sitti is the director of the Nanorobotics Laboratory at the Department of Mechanical Engineering and Robotics Institute, Carnegie Mellon University, USA.
With all the micro and nano scale technologies swimming, crawling, running and climbing out of his lab, he's become an expert at mimicking the physics of the tiny exhibited by natural systems such as climbing geckos, water-running lizards or water striders. Previously featured in a Talking Robots interview, these bio-inspired technologies have pushed the limits of today's robot locomotion.
One of Sitti's aims is now to miniaturize a robot to the microscale, so that it can in the future navigate in the human body for directed drug-delivery and sensing. However, instead of building the locomotion in hardware, he decided to attach a robot to an organism, which was already perfectly capable of flagellating through liquid: bacteria. In this episode we concentrate on Sitti's latest developments in bacteria-propelled micro-robots and how they can be controlled by changing their chemical environment (see video1 and video2) .
In other related projects, Sitti is currently developing an endoscopic microcapsule which will be able to stick to a patient's intestine on demand.
Mark Schattner
Dr. Mark Schattner is a gastroenterologist with a special interest in therapeutic endoscopy and specialized nutrition support for cancer patients at the Memorial Sloan-Kettering Cancer Center in New York City.
He gives us his medical view on how robots could in the future be useful to ensure non-invasive diagnosis and treatment for his patients with concrete applications and examples. Interestingly, the barriers in getting these robots out of the labs and into the clinics are not so much ethical, but just like any other new medical technology, the lengthy pipeline to prove its safeness and usefulness in human beings.
Links:
---
Latest News:
Check out the Robots Forum for pictures, links, videos and some ongoing discussion for this episode's news, including the first rat-brain robot, the flying and ground based robot teams in the UK's Grand Challenge as well as the ESA's new Mars rover.
View and post comments on this episode in the forum
tags:
bio-inspired
,
medical
,
podcast
---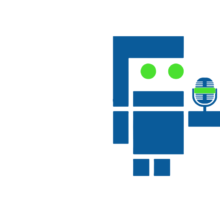 Podcast team
The ROBOTS Podcast brings you the latest news and views in robotics through its bi-weekly interviews with leaders in the field.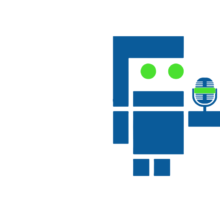 Podcast team The ROBOTS Podcast brings you the latest news and views in robotics through its bi-weekly interviews with leaders in the field.