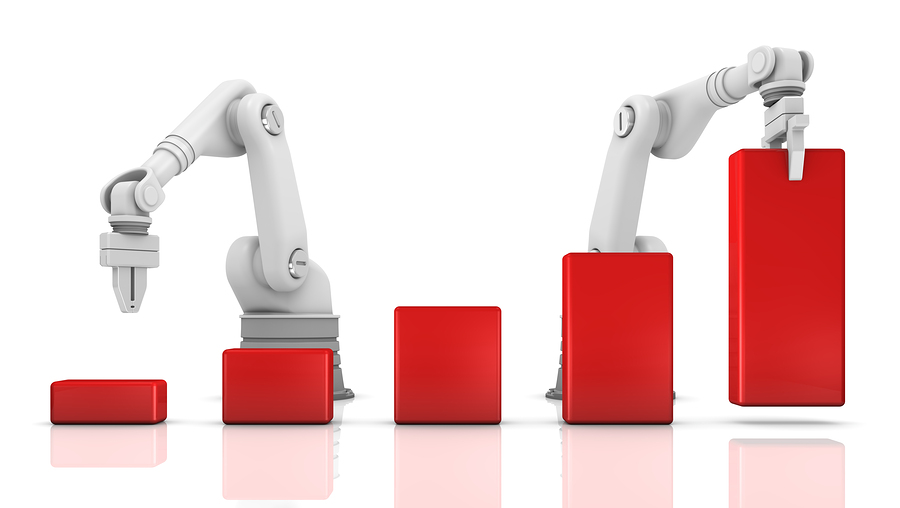 Businesses, analysts and investors often need and are willing to pay for more facts than they can gather from their sales and R&D departments; detailed comparative reviews of the landscape of a particular industry segment in which they have an interest. The research industry attempts to provide that data, which (in the case of service robotics) is a fast-moving emerging and global industry, and is hard to capture. Nevertheless these 11 reports recently hit the market …
AIR, LAND AND SEA ROBOTS
Autonomous Air, Land and Sea Vehicles, IDTechEx, 185 pages, $4,437
Technology, timelines, forecasts to 2035, definitions such as the spectrum of partial to total autonomy and highly automated to fully automated vehicles, and covers car, UGV, AUV, UAV, drones and mobile robots.
China Civil Unmanned Aerial Vehicle Industry Report, ResearchInChina, 93 pages, $2,000
This report focuses on the Chinese civil UAV industry, including application areas, system structure, and policies, laws, and regulations and covers global UAV market size, Chinese UAV market size, competitive landscape, R&D, and financing for 17 domestic and foreign UAV companies, including DJI, Ehang, ZEROTECH, XAIRCRAFT, 3D Robotics, Parrot, SUNWARD, Zongshen Power, Loncin Motor, and Shandong Mining Machinery Group.
Automated Material Handling Sytems Market, Markets and Markets, 159 pages, $4,650
The automated material handling market is estimated to reach $30.9 billion by 2020, at a CAGR of 8.16% between 2015 and 2020. The report covers a whole range of products, namely, AGVs, AS/RSs, automated conveyor and sortation systems, robotic systems, automated cranes, and software & services.
Global Automated Guided Vehicle Market, Markets and Markets, 168 pages, $4,650
A vertical market within the automated guided vehicle market, analyzes the AGV value chain and is segmented based on vehicle types, industry verticals, and different applications. The AGV market is expected to reach $2.2 billion by 2020, growing at a CAGR of 9.8% between 2015 and 2020.
Commercial and Consumer Drones, iDate, 54 pages, $2,275
The report focuses on commercial and consumer drones and omits those used by defense and security agencies. It segments the technical properties (onboard engines, sensors, communications) and issues challenging development for the many uses (filming, games, augmented reality, precision farming, observation and surveillance, logistics and shipping, etc.). The report forecasts that momentum will begin in 2016.
Global UAV Market 2015-2025 by Country, Strategic Defence Intelligence, 92 pages, $2,950
The global UCAV segment (the C stands for combat) is estimated to be $2.6 billion in 2015 and forecast to grow at a CAGR of 5.3% to reach $4.4 billion by 2025. Demand for UCAVs in Europe and Asia Pacific is projected to grow at an overall CAGR of 8.9% and 6.2%, respectively, and only 1.8% in North America during that same period of time.
CONSUMER ROBOTS
Robotics: Changing the Way You Live at Home, Parks Associates, number of pages unknown, $3,200
Covers the current status of robotics, identifies leading players in consumer robotics development, discusses applications for the connected home such as floor cleaning, lawn care, education, personal assistants, entertainment and assisted living, and includes a five-year forecast for robotic floor cleaners.
AI AND VISION SYSTEMS
Artificial Intelligence for Enterprise Applications, Tractica, 99 pages, price unknown
The technologies covered include cognitive computing, deep learning, machine learning, predictive APIs, natural language processing, image recognition, and speech recognition in application areas that include online advertising services, automotive, agriculture, consumer finance, data storage, education, investment, healthcare, law, manufacturing, media, medical diagnostics, oil and gas, philanthropies, and retail.  Tractica forecasts that the market for AI systems for enterprise applications will increase from $202.5 million in 2015 to $11.1 billion by 2024, expanding at a compound annual growth rate (CAGR) of 56.1%.
Computer Vision Technologies and Markets, Tractica, 93 pages, price unknown
A vertical market within AI applications is computer vision. Computer vision is allowing robots to see what's around them and make decisions based on what they perceive. New technologies such as deep learning are allowing robots to interpret these images and learn new things on the fly. The report analyzes six application areas: automotive, robotics, surveillance and security, medical imaging, sports and entertainment and consumer applications.
INDUSTRIAL ROBOTS
Prospect of Industrial Robot Industry in China, 2015-2020, Huidian Research, 110 pages, $2,500
This report analyzes the prospects of 31 member companies of the new CRIA, China Robot Industry Alliance, versus the many other international robot manufacturers which have integrator/distributor offices (and in some cases, factories) in China, for the fast-growing demand for massive amounts of robots of all types within China.
Global and China Industrial Robot Report, 2014-2017, ResearchInChina, 95 pages, $2,500
Similar to the previous report, this report covers the global robot manufacturers and their movement into China, as well as China's emerging in-country industry. The numbers described by this report and that one appear similar to those provided by the International Federation of Robotics (IFR) in their World Robotics Industrial Robots 2014 report.
tags:
c-Business-Finance
,
Report
---
Frank Tobe
is the owner and publisher of
The Robot Report
, and is also a
panel member
for Robohub's
Robotics by Invitation
series.
Frank Tobe is the owner and publisher of
The Robot Report
, and is also a
panel member
for Robohub's
Robotics by Invitation
series.