Have you ever wanted to attend a conference that was too far away, expensive, or sold out? Whether you're a penniless researcher, interested youth, or a group of elderly people who want to live in other people's bodies (like in that weird movie Being John Malkovich), your wish may be granted.
The People's Bot is a project by Chelsea Barabas and Nathan Mathias from MIT's Center for Civic Media that uses telepresence robots for the public good.
"Our telepresent bots broaden inclusion at events & support public interest media-making, through scholarships, media fellowships, and auctions."
And by public good, they mean for example sneaking into purchasing participant registration for The People's Bot at the highly popular Computer-Human-Interaction Conference and letting people apply for slots. If you're interested in CHI, but like many people can't afford to attend, it looks like you can still bid for a much cheaper telepresence opportunity on eBay. And you don't even have to put on pants. Bid on Ebay to attend the History of Wearables & Google Glass exhibit at CHI (proceeds go to the CHI student travel grants).
Rumor has it The People's Bot is currently wandering around the Theorizing the Web conference in New York City.
While not everyone here at Robohub agrees that a telepresence device is technically a robot, this is a pretty cool project. We hope with all of our hearts that they don't get sued.
tags:
c-Education-DIY
,
cx-Arts-Entertainment
,
cx-Education-DIY
,
education
,
entertainment
,
Event
,
Report
,
telepresence
---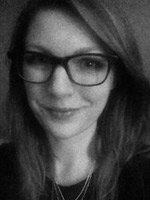 Kate Darling