Robots Podcast #148: Startup Funding, with Jan Westerhues
In today's episode Per Sjöborg speaks with Jan Westerhues, Investment Partner with Robert Bosch Venture Capital, about how they fund robotics companies. As a stepping stone towards their long-term goal of building autonomous cars, they are currently investing in a wide range of robotics technologies with real world applications. Westerhues talks about when in a project's life they can help, and what to expect throughout their involvement. He also promises exciting news in the coming months, so stay tuned.
Jan Westerhues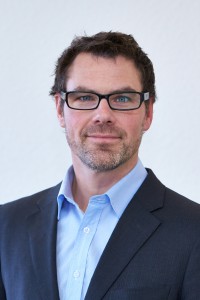 Jan Westerhues is Investment Partner with Robert Bosch Venture Capital in Frankfurt, Germany, where he is responsible for robotic investments. He is also a board member/observer at Aethon (USA), as well as at a soon-to-be-disclosed low cost autonomous navigation company in the EU. RBVC is the corporate venture arm of Robert Bosch GmbH, one of the largest private conglomerates with over 50 billion Euros sales. The VC fund invests in start-up companies  worldwide either directly or via Venture Capital Funds. Investment focus is technology companies that fit Bosch's current and future business. RBVC provides capital for minority stakes in start-ups from early to expansion stage. Prior to this position, Jan was responsible for Bosch Corporate Strategy in the Asia Pacific region, based in Shanghai, China. He gathered extensive experience in strategy consulting before joining the Bosch Group. Jan holds a degree in engineering and business administration (Dipl.-Wirtsch.-Ing.) from the Technical University of Darmstadt, Germany and is a CFA charter holder. He speaks German, English, and Spanish fluently and has a basic knowledge of Mandarin.
Links: