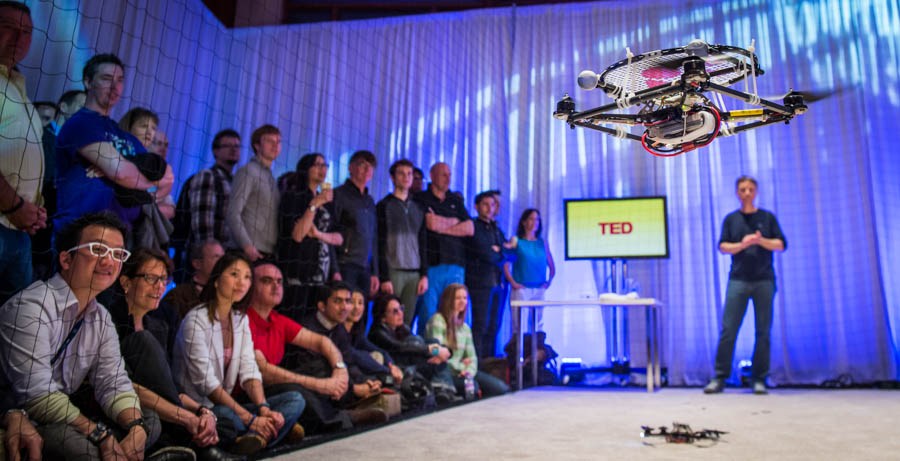 Raffaello D'Andrea demos his quadrotor "athletes" at TED Global 2013.
Update with the full video below
Check out live tweets, amazing photos, TED blog posts and awesome video coverage of the session Those Flying Things at this year's TED Global, featuring the work of automation and controls expert Raffaello D'Andrea, and drone ecologist Lian Pin Koh. We will be adding new material here as it becomes available, so check back soon. Photo credit: James Duncan Davidson.