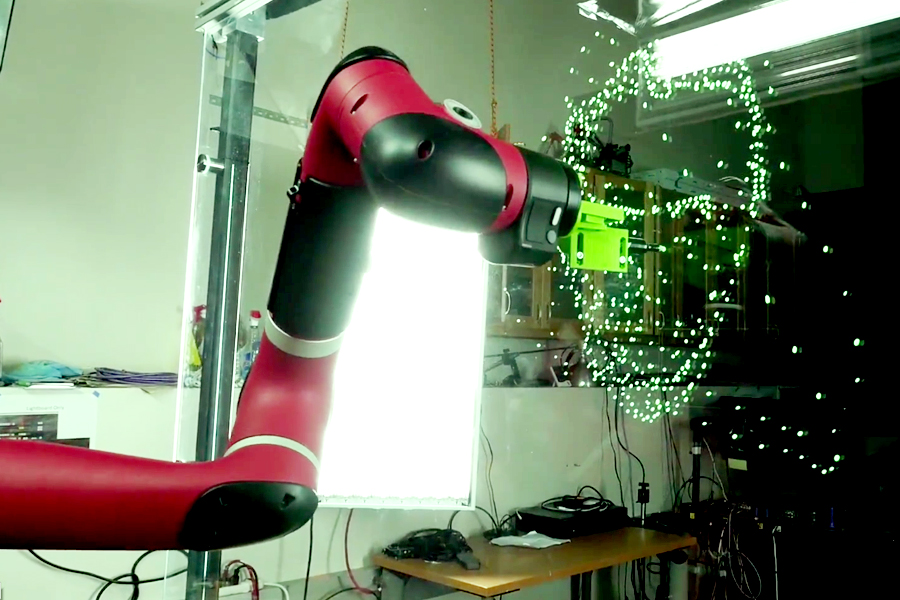 Northwestern University mechanical engineering professor Todd Murphey and his team are engineering robots that one might say could make robotic assistance as seamless as "humanly" possible. With support from the National Science Foundation (NSF), the team is using novel algorithmic tools, such as a drawing robot, to develop the algorithms, or rules of behavior, that would greatly enhance a robot's ability to adapt to human unpredictability.
Murphey points out that in order for robots to help people, they have to have at least a basic understanding of the types of tasks people can do. Some tasks, like lifting and placing an object, are close to the types of tasks that robots already do. Other tasks, like drawing, are harder for robots, partly because there are so many ways to get the same image. As Murphey explains: "And so, drawing is a type of task that's maybe not the same as that sort of precision manufacturing task that we've seen robots do historically."
Murphey sees many possibilities for robots that work alongside humans in everyday tasks, but one application his lab is focused on currently is physical therapy. The goal is to develop robots that can help patients not only move through the paces of their physical therapy without hurting themselves but allow them to complete movement tasks by creating mechanical environments to make this feasible. "Algorithms developed here will eventually run on physical therapy robots designed to help people with tasks like balance and feeding themselves," says Murphey.
His collaborator, Julius P. Dewald, runs the Northwestern School of Medicine's Physical Therapy and Human Movement Sciences Department. Dewald has pioneered the use of robotics in stroke rehabilitation and sees great promise in Murphey's new approaches.