Yesterday SoftBank, FoxConn and Alibaba cemented a strong robotics initiative. Having acquired a majority stake in Aldebaran in 2012 (just after the Amazon acquisition of Kiva), SoftBank's interest in robots has been cause for confusion. Do they want an 'emotional' humanoid robot or is their interest in Aldebaran a pathway towards a more practical robot?
Well, it looks like SoftBank is interested in everything robotic, as they lead the $20 million A round in logistics company Fetch Robotics and announce a joint robotics production partnership with Alibaba and FoxConn. The new SoftBank Robotics Holdings Corp. (SBRH) is valued at $590 million, with Alibaba and FoxConn paying $118 million each for 20% stakes in SBRH.
SoftBank, Alibaba and Foxconn will "build a structure to bring Pepper and other robotics businesses to global markets, and cooperate with the aim of spreading and developing the robotics industry on a worldwide scale." said the SoftBank release. And Pepper, will finally go on sale to customers on June 20 after delays from projected availability in early 2015. Pepper will cost 198,000 yen (approx $1610) plus a monthly service fee.
Pepper has already appeared in SoftBank and Nestle stores in Japan. This next step could see Pepper in your home, although SoftBank believes that the primary initial customers will be institutional. With Japan's aging population serving as an inspiration point, SoftBank have been exploring applications for Pepper in nursing homes, for example, conversing with patients with dementia.
Masayoshi Son, Chairman & CEO of SoftBank, said, "Since foundation, we have followed our corporate philosophy of 'Information Revolution – Happiness for everyone.' I am very excited that we will partner with Alibaba and Foxconn, and challenge to go global with our robotics business, including Pepper, as a first step to realize our vision. To bring more smiles to people around the world, we will aim to be the No.1 robotics company."
Pepper is just the first step. Remember Terry Gou's famous "1 million robots in FoxConn factories by 2014" statement? When Gou made the plan in 2011, finding 1 million factory robots would have meant doubling the number of industrial robots in the world. With the world coming out of an economic slump, Gou's plan was too ambitious at the time. However, industrial robotics has been growing rapidly ever since, and nowhere faster than in China. At the same time, the cost of robotics systems is lowering and the range of applications for industrial and now service and logistics robots is increasing.
Terry Gou, Founder and CEO of Foxconn Technology Group, said, "Foxconn is pleased to be partnering with SoftBank and Alibaba as part of our effort to drive the advancement of robotics engineering. This is a strategic area of focus for our company as we continue to advance our capabilities in intelligent manufacturing and realize our Industry 4.0 vision." He added, "As a leading global technology company, Foxconn is committed to investing in innovation that enables us to deliver cutting-edge solutions to our customers and that supports our goal of leveraging technology to bring greater convenience to the lives of consumers around the world."
It's clear that Gou realized that the world couldn't build robots fast enough to meet his demand in 2011 and that the demand was only going to increase. FoxConn, Alibaba and SoftBank are the emerging dragons of robotics. Unicorns swept the tech world by storm last year after Aileen Lee, Cowboy Ventures, wrote a data-rich analysis of fast growth startups with mega valuations. Since then, some have looked a little further and found 'dragons' to be more rewarding. By some accounts a dragon company is one that returns 100% of fund value to a fund – or by some other accounts – it's a company with a real $1B, and not just a $1B valuation.
Amazon's acquisition of Kiva Systems for $775m in 2012 was the first shot in a campaign that is just ramping up. Google's purchase of eight robotics and AI companies in 2013 left many people excited, but it was the forays into robotics by Facebook, Uber and other more stealthy companies that got me excited. Unicorn or Dragon – there are a lot of young companies with bucket loads of cash and a very loose understanding of what their grown up status is. If they stay true to their startup selves, their sole mission is to grow like crazy – see Paul Graham's seminal 2012 piece "Startup = Growth" . Investing in robotics may not be a strategy so much as a byproduct.
Sadly, cementing this initiative may be the final sinking of Aldebaran, the visionary robotics company we used to know. All the other robots, including NAO, have been shelved in favor of Pepper, and SoftBank has taken over all the software development, leading to big staff cuts at Aldebaran. Rude Baguette quoted an anonymous Aldebaran executive as saying; "If we were paranoid, we'd say that FoxConn stole the hardware, SoftBank stole the software, and Aldebaran was sucked dry."
While the globalization of robotics is good in the short term, I hope that SoftBank's initiatives lead to more innovation in robotics and robotics businesses. Globalization will drive growth, but only up to a point. It's what Peter Thiel describes as "1 to n", where "n" is always finite. In his book, Zero to One, Thiel describes the importance of the new opportunity.
---
If you liked this article, you may also be interested in:
See all the latest robotics news on Robohub, or sign up for our weekly newsletter.
tags:
Aldebaran
,
Alibaba
,
c-Business-Finance
,
FOXCONN
,
Pepper
,
SoftBank
---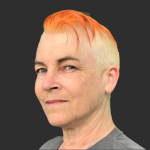 Andra Keay
is the Managing Director of Silicon Valley Robotics, founder of Women in Robotics and is a mentor, investor and advisor to startups, accelerators and think tanks, with a strong interest in commercializing socially positive robotics and AI.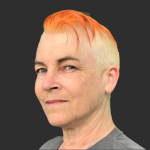 Andra Keay is the Managing Director of Silicon Valley Robotics, founder of Women in Robotics and is a mentor, investor and advisor to startups, accelerators and think tanks, with a strong interest in commercializing socially positive robotics and AI.