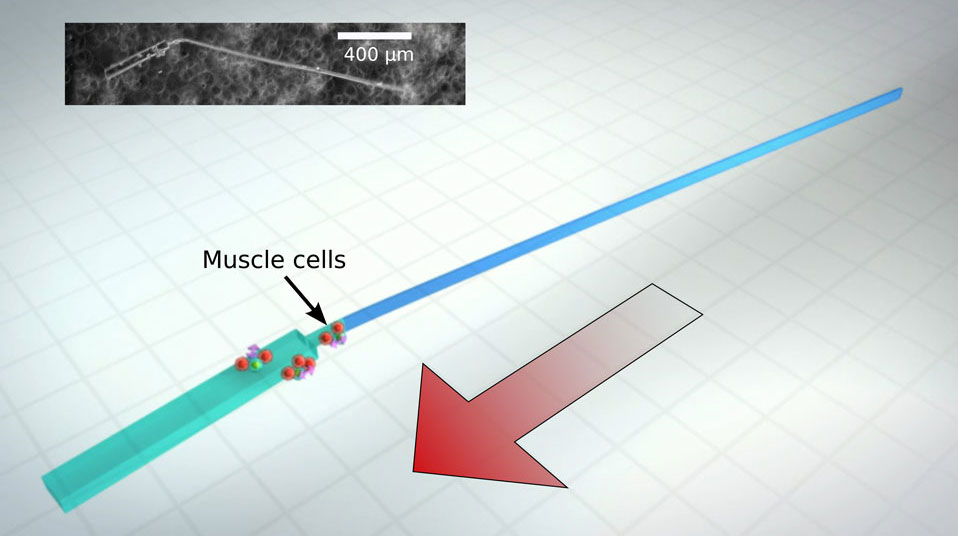 Photo by Alex Jerez Roman, Beckman Institute for Advanced Science and Technology
A paper in Nature Communications earlier this year reports on "bio-bots". These tiny machines inspired by sperm, are a hybrid combination of live heart cells and a synthetic polymer body.
The new bots, developed by researchers from the University of Illinois and Arizona State University, are the first swimming micro-machines that mimic the flagellar movement of sperm to traverse the viscous fluids of biological environments. This means they can propel themselves onward, fired by the contractile power of heart cells.